Home
Holiday rentals: 35 villas and apartments in and around Carvoeiro.

Book now and get the property you prefer! Deal directly with the owners or through reputable villa management companies - you can search here. Please also check the last minute deals !
---
Carvoeiro newsletter April 2014 available

Latest video: Giant wave at Algar Seco January 2014
NEW LOWER PRICES ON ADVERTISING: Rentals & Real-Estate just 29 euro per year - business advert starting at just 99 euro per year - read more here
---
CAR RENTAL New lower prices!!   Starting at just 59 euro per week in the low season  - no credit card needed at reservation - no "full tank charge" or other gimmicks
BONUS: One free week (group B low season) for every 10 weeks booked and paid! 
Important: No credit card needed at reservation - no prepayment: why run a risk in Portugals difficult business climate!
We will match any price* & conditions with the added benefit of a cash discount and bonus days - just email price, a link and time/dates 
Please see www.algarvedriver.com and book without deposit, cancellation or amendment charges.
*(except July & August) 
Read about the new motorway toll on the A22
---
Find Hotels from just 32€ per night
Last month:  Added information on the grottos boat trip from Carvoeiro beach, the Sardine Festival which takes place in August in Portimão. Please also see the new page with photos and details of a walk down the Escadinhas - the scenery is outstanding!
---
Latest property for sale: LOTE4 COLINA VERDE See it here 15-04-2013

---
Popular: Postcards from the sixties, find them here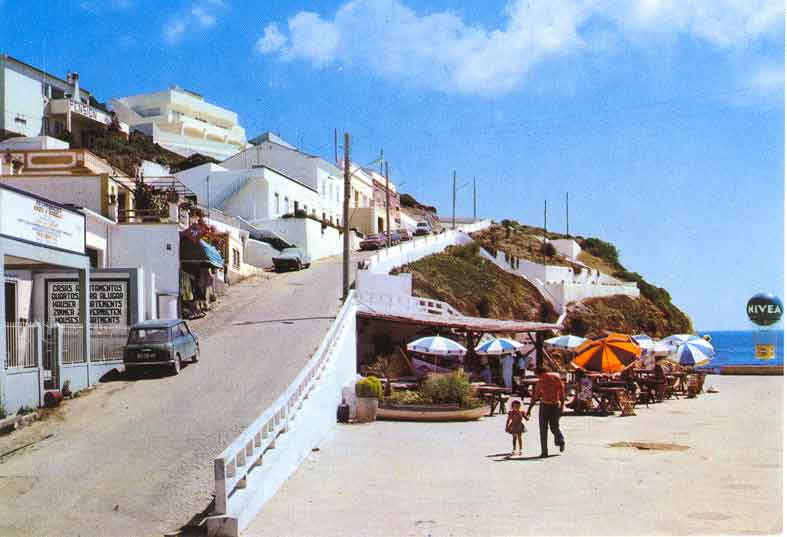 ---
The Internet never ceases to amaze me; today I have received an email from Mr. Tim Motion, the creator of the Sobe e Desce in 1967 (now the Jailhouse) in Carvoeiro, in response to the article "Memories of Rosita - Carvoeiro in the sixties" by Lois Rowe (August 1998). Please read both I am sure you'll enjoy them :-)
---

Column - The Property Doctor: "Fossas & Furos!" please read it here  
Foreign pension income & A welcome change in IMI tax rate in the Financial section July 2012

---
Latest pages in the "Where to go" section January 2012