Home
Holiday rentals: 42 villas and apartments in and around Carvoeiro.

Book now and get the property you prefer! Deal directly with the owners or through reputable villa management companies - you can search here. Please also check the last minute deals !
---
Carvoeiro newsletter November 2015 available
Latest videos: Carvoeiro Boardwalk drone cam 27/09/2015 
Please see the new weather station in Carvoeiro
NEW LOWER PRICES ON ADVERTISING: Rentals & Real-Estate just 29 euro per year - business advert starting at just 99 euro per year - read more here
---
CAR RENTAL New lower prices!!   Starting at just 47 euro per week in the low season  - no credit card needed at reservation - no "full tank charge" or other gimmicks - the price you see is the price you pay! from a local company at your service since 2003 - get a rental car delivered at your accommodation at no extra charge (6+ day rental) at low on-line prices
In order to plan for next season algarvedriver.com now offer Early Bird Rates: For bookings made between October 28th and December 31st 2015 online prices for the mid and high season 2016 are reduced by 15% automatically - likewise peak season prices has not yet been enforced - therefore please book ASAP and before 31/12-15 in order to save.
BONUS: One free week (group B low season) for every 10 weeks booked and paid! 
Important: No credit card needed at reservation - no prepayment: why run a risk in Portugals difficult business climate!
We will match any price* & conditions with the added benefit of a cash discount and bonus days - just email price, a link and time/dates 
Please see www.algarvedriver.com and book without deposit, cancellation or amendment charges.
*(except July & August) 
Read about the new motorway toll on the A22
---
Find Hotels from just 25€ per night
NEW ARTICLE in the Financial section: New law on tourism rentals 
Latest property for sale: LOTE4 COLINA VERDE See it here 

---
Popular: Postcards from the sixties, find them here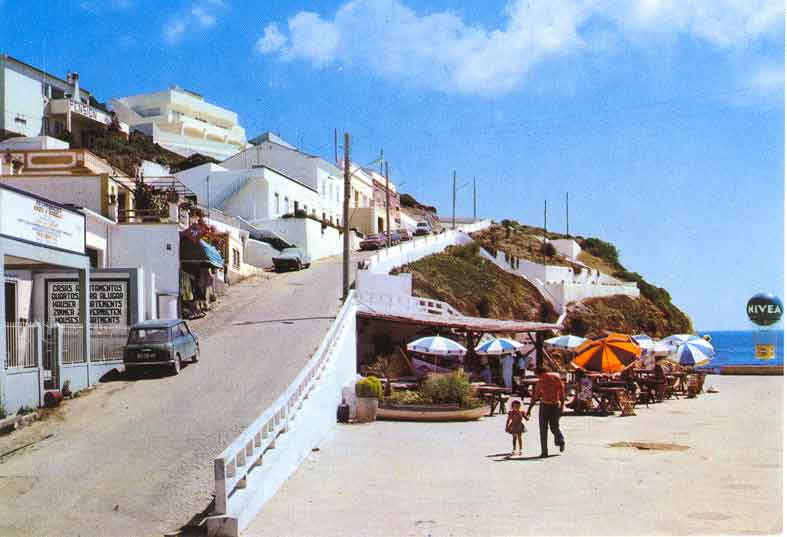 ---
The Internet never ceases to amaze me; today I have received an email from Mr. Tim Motion, the creator of the Sobe e Desce in 1967 (now the Jailhouse) in Carvoeiro, in response to the article "Memories of Rosita - Carvoeiro in the sixties" by Lois Rowe (August 1998). Please read both I am sure you'll enjoy them :-)
---

Column - The Property Doctor: "Fossas & Furos!" please read it here  
Foreign pension income & A welcome change in IMI tax rate in the Financial section

---
Latest pages in the "Where to go" section