Home

 Eva Cliffs Line, the new bus line that reveals an idyllic Algarve. From Alvor to Zoomarine, along 19 stops that pass through Benagil or Praia da Marinha. Eva Cliffs Line is a new bus line that wants to make the Algarve known to tourists, with the possibility of hop on hop off. Another stop is the Percurso dos Sete Vales Suspensos de Lagoa, which was voted the best hiking destination in Europe. Read more here
And the best place to live in Portugal is…  - you guessed it, but read more at ThePortugalNews.com :-)
Algarve voted Best Beach Destination in the world for the third consecutive year - read more at the ThePortugalNews.com
Read: 7 Luxurious Reasons To Visit Carvoeiro For Less in the Winter  
---
Register as a user for the forum with the code_word: Sun2023
There are more than 100 events taking place every month in the Algarve, if you would like more information about what is going then have a look at the Algarve Tourist Boards handy guide, which is in both English and Portuguese! 
---
CAR RENTAL: Please be sure to make your bookings as early as possible - Due to inflation and shortage of new cars, there are significantly fewer rental cars on the market, all seasons are likely to be sold out early!
no credit card needed at reservation
no "full tank charge" or other gimmicks - the price you see is the price you pay!  
delivery and collect directly at your accommodation possible. 
no Airport fees.
local company at your service since 2003.
No credit card needed at reservation - no prepayment: why run a risk in Portugals difficult business climate!
We will match any price* & conditions with the added benefit of a cash discount and bonus days - just email price, a link and time/dates .
Please see www.algarvedriver.com and book without deposit, cancellation or amendment charges.
*(except July & August) 


Read about the motorway toll on the A22
---
Popular: Postcards from the sixties, find them here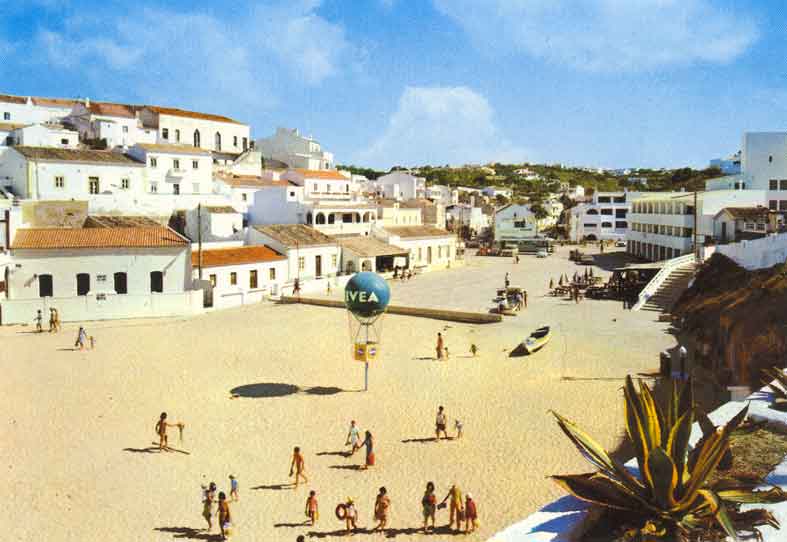 ---
New pages: Self guided walks 
---
The Internet never ceases to amaze me; "today" I have received an email from Mr. Tim Motion, the creator of the Sobe e Desce in 1967 (now the Jailhouse) in Carvoeiro, in response to the article "Memories of Rosita - Carvoeiro in the sixties" by Lois Rowe (August 1998). Please read both I am sure you'll enjoy them :-)
---
Column - The Property Doctor: "Fossas & Furos!" please read it here  
Foreign pension income & A welcome change in IMI tax rate in the Financial section
---
Latest pages in the "Where to go" section