Business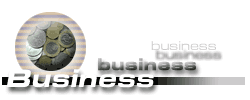 ---

 
 

---

Villa Management
 

---

For the past 35 years Carvoeiro Villa Owners have specialised in providing holidays to our two, three, four and five bedroom villas, exclusively in and around Carvoeiro - one of the prettiest resorts on the Algarve.
Each villa has its own private pool, barbeque and maid and has been selected by us to ensure you have a marvellous holiday.

Please visit www.carvoeirovillaowners.com

Kalkbrenner House Administration has been serving house owners in Carvoeiro since 1980. Our goal is to provide the best possible house administration. We provide maid service, garden and pool maintenance as well as the technical services required to preserve the house in best conditions

Please visit Kalkbrenner House Administration

Specialists in property management and holiday rentals Robinsons Retreats aim to offer a tailored package to suit your individual requirements, whether you are looking for a professional property management service, an experienced company to manage your holiday rentals or just looking for a high quality villa or apartment for your stay in the Algarve please don't hesitate to contact us. 

Please visit www.robinsonsretreats.co.uk.